An investment that pays off
The survival blanket in the car is an essential protection when it comes to protecting people from hypothermia or overheating. Finck & Co. has applied the emergency blanket concept to its insulation: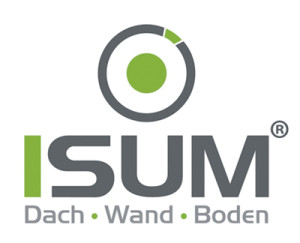 As an insulation material ISUM MF 14 is only 11.4 millimetres thick, however, it is made up of 14 layers which not only help to keep you warm in winter by stopping heat loss but also protect you from the sun in the summer heat. Therefore, the insulation technology for the home is just as simple as the insulation technology of a survival blanket: The heat radiation is reflected on the surface. This modern insulating foil protects home dwellers against exposure to radio-frequency radiation, electromagnetic pollution and pollutants.
Those who insulate their homes, also notice the difference in their wallets: according to consumer advice centres, roughly three quarters of energy consumption is spent on heating. In fact, 35% of the heat escapes through the walls of an uninsulated house, 30% through the roof, 25% through the windows, and 10% through the floor. According to the state-owned German Energy Agency, old houses can be economically insulated to a standard of 30% below what can be achieved with newly constructed buildings.
Insulation saves valuable space
ISUM MF 14 foil is only 11.4 millimetres thick making it an effective and space-saving solution compared to conventional insulating materials. Existing layers of air in the basement, in the attic and walls can be used as insulation.
Insulation material is easy to lay
Finck & Co's insulation material is also very easy to lay. The professional insulation layer requires no special tools and, thanks to the materials used, no protective clothing or breathing protection. In regard to cutting, you only need scissors. After cutting, the insulating multifunctional film can be affixed to the walls simply by nailing, tacking or sticking. In order to seal the ISUM insulation, experts use ISUM tape. For those wishing to mount the insulation on their own homes, some form of sun protection should be worn due to the excellent reflective properties of the insulation.